Fitness & Weight Loss Motivation – 9 Personal Stories

We are living in a time of tremendous breakthroughs in every field. In order to take part in those evolving benefits, all of us are being forced to offload mistaken and limited concepts of the past. A truly motivating thought comes from motivational author Alvin Toffler, who wrote, "The illiterate of the 21st century will not be those who cannot read, but those who cannot learn, unlearn and relearn."
I hope this article touches that part of your highest self that motivates you to grow – to take control of your energy, fitness, weight, health, and life – because if you do not, someone called a health-care provider will! At this point, it's still your choice….
The Weight Loss Continues On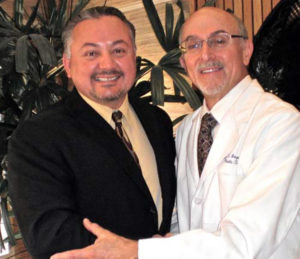 "Unbelievable, it has been ten years since I have worked directly with you. What is even more unbelievable lies in the fact that the weight lost, increase in muscle mass and life quality I have experienced continues to hold true. Your approach to changing the health of the world lies in the details and knowledge you hold. What I find as equally amazing, is witnessing my patients over the many years whom have gone through your program experience to the same level of length and quality of life, not to mention that you have truly motivated each and every one of them turning back the clock. Brian, you will go down in the history books as a pioneer in the preventive health care industry."
Dr Robert Improta, MD, F.A.C.S., CEO, Pacific Institute of Cosmetic & Reconstructive Surgery
Knowledge, know-how, and grace are all I can say about you, my dear friend. The respect you hold within the community and within your patients' hearts is what I strive for in my own business. What I continue to learn from you and your practice is how to be a true professional. You have taught me, by example, the importance of improving my knowledge base and always working within that knowledge base.
How can I ever thank you for, not always being there, but for the support, time, and mentorship you have given to me along the way. I am so proud to say that I am who I am today in my business due to the wonderful example you have put before me. Thanks so much, my dear friend, for everything you have done for business, my family, and me. We all love you so very much.
In Two Weeks I Was Transformed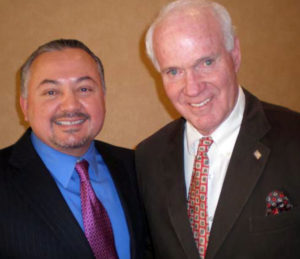 "I was introduced to Brian at age 68. I had not been able to do any form of strenuous exercise or practice running for more than 18 years. During my visit to Brian's Institute, I was first evaluated and the information that was ascertained along with my medical documentation allowed Brian to design a program that would include two sessions for two weeks and a meal plan that regulated my hormonal balance. Unbelievable, is all I can say. In two weeks I was transformed to a time years ago when I happened to be training for the Olympics. The net results after this challenging fitness session was a complete transformation- my markers told the story. After being measured I was astonished. Brian was able to set my physical age to a time decades ago and the final joy for both of us happened when he motivated me to sprint. Tears of joy streamed down my face when through the "Theiss Miracle" I was reborn as a runner… as neurotransmitters sent messages throughout my body. I had received the ultimate reward a body that now had the capacity to perform at the highest levels and the net result was that I felt not 68 but youthful, happy and physically competent. 'It was the Theiss Miracle'."
Bill Toomey, Gold medal decathlon champion, 1968 Olympics
I am still crying! Wow… we have experienced so much together, and so fast, that I don't even know where to begin thanking you for what you have done for me. When we first met, you asked me if I could get you to run again after 20 years of suffering from your disabling injury. The look in your eyes when you told me that you haven't ran those past 20 years broke my heart. I thought how you must being feeling, considering that you are known for being the world's greatest athlete, with a gold medal for the decathlon.
After spending days reviewing your medical history, and your history as the world's greatest athlete, I knew that I would have to dig deep into your personal background if I had a chance to help you. After weeks of doing what I do, I was excited when I found out a way to overcome your physiological and biomechanical dilemma. I will remember this for the rest of my life. The day you ran again, and how you and I sat there in my facility and cried tears of joy.
You taught me that giving up is not an option, and if we search long enough, we all have the ability to find what we truly want and need. Bill, to say that we were bound together at the moment we met would be an understatement. We all love you so much, our dear friend and family member.
Adopting the Principles You Teach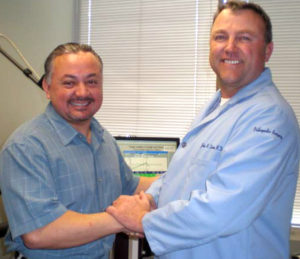 "I have been very impressed with your work through TheissCare. Your thorough understanding of exercise physiology has allowed you to produce a fantastic fitness program. In my work as an orthopedic surgeon, I have never seen a program produce the results that you commonly achieve. Sports medicine physicians are adopting the principles that you teach across America. You are a true pioneer in the field of athletic training. Keep up the good work."
Dr. John Larsen, Orthopedic surgeon, sports medicine
We hit it off from hello. I will never forget the time you came into my office. You had that look on your face of, "What am I doing here?" But after hello, we became great friends. I can't tell you how much I have learned from observing you perform surgeries. I am still in awe.
You reinforced in me how important it is to always be your best, and to always be at the top of your game. I am also in awe of how the hospital and all the other doctors respect and hold you in such high regard. Thanks so much for always being here for my business, my family and myself. We all love you so very much, our dear friend.
A Gift to the World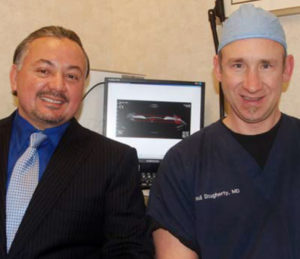 "As a physician, I think that your fitness program and your work are going to revolutionize the health industry. Currently, modern medicine is really focused on fixing the body once it has broken down – cardiac bypass for coronary artery disease, gastric bypass for obesity, drugs for hypertension. The medical community always talks about "lifestyle modification" and "disease prevention" without having practical, obtainable solutions for their patients in this regard. Your approach to health and nutrition is the practical pathway to the goal of every primary physician out there who wants to prevent disease. By the time I retire, I expect to see the principles espoused by TheissCare become standard teaching in medical schools and medical residencies. Again, I cannot begin to thank you for your wonderful work. You are a gift to the world."
Dr. Paul Dougherty, Medical director, Dougherty Laser Vision
Who would have ever guessed? When I first met you, I approached you in the local mall (without ever meeting you before) and explained how one of your employees was turning your customers away. It was so upsetting, since I knew the time and cost of having a kiosk. After a brief discussion, we both went on our ways. So, years later when I was looking for the best eye surgeon on the planet, I asked my clients who this would be, and of course, it was you. When I saw your face for the second time, I knew that we would be family forever.
Paul, my dearest friend, how can I ever thank you for the love and support that you have given to not only my family, but my business and me. You not only opened your heart to us, but you also opened your home and business to us without questioning us once. I feel so pleased and honored that you will always be in our hearts, a family member, and without question, a big part of our future. We all love you so much.
Be the Best You Can Be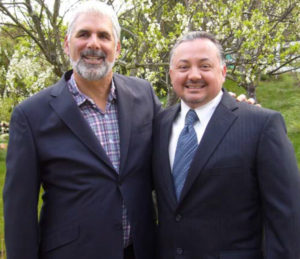 "Brain Theiss reminds me of an expert diamond cutter. He evaluates each individual like an uncut diamond, seeing those hidden qualities beneath the rough exterior of each person. The ten-day transformation of mind and body is what is so amazing about the TheissCare program: buffing out those qualities to a dazzling brilliance that can only come from within you. Now the most important question to ask yourself is," What do you do with the results you achieve?" Enjoy the happiness of being the best you can be."
Michael Weintraub, CEO, Mr. Michael's
I wish I had heard you coming, so I could have prepared my life, business, and family for you. You are, for sure, at the top of the list for promoting TheissCare. The clients you continually send to us are out of is this world. It's so hard to believe that when I bought my BMW from you, that I would be getting your 30-plus years of business experience along with my pink slip. But it is even beyond that.
The love and support you provide for my family, is very comforting in today's society, and I know that deep down in my heart that you will always be there to support and love us for many years to come. Thank you so much for giving so much to us all. You are not only a dear friend, but you are a family member. We love you so much.
Emotionally, Physically, Spiritually, Mentally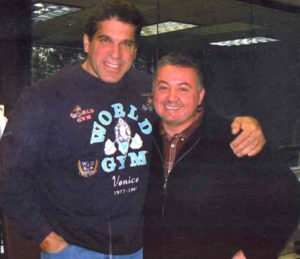 "I have known Brian for several years and over these years I have come to find out what a very genuine person he is. He genuinely cares about his clients emotionally, physically, spiritually and mentally and this care he shows in his clients. His caring and compassion, makes him in my eyes, a genuine human being. I am Happy to be his friend."
Lou Ferrigno, actor, author, "Mr. Universe"
When I first met you as a boy, you were, and still are to me, a mountain of a man. I will never forget waiting in line to meet you so you could sign a poster for me. I recall thinking of all the great questions I was going to ask you, but when the time came, and I stood in front of you, I couldn't open my big mouth to save my life. After you signed my poster, I was escorted off stage, awe struck!. And then without warning, words started pouring out of my mouth, but it was too late.
Through the years, I read about you and watched you on TV, but what impressed me the most, and still inspires me to this day, is that you have always stayed true to the lifestyle you always preached. I can't tell you how inspiring your life has been to me. And as I get to know you more, I grow prouder in you for sticking to your morals. What you have taught me is that it will all work out when I stick to what I am passionate about. Thanks for being a good friend to me, and never forget that you will always be a true hero to me. Thanks for all the life lessons.
He Really Cares About You and Your Health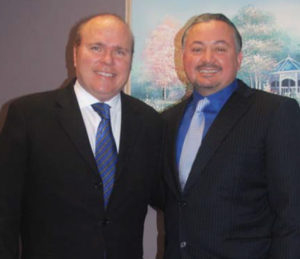 "Passion and Inspiration are words I would use to describe Brian in what he brings to the world. What I always enjoy is his infectious enthusiasm that you feel as soon as you see him. Brian is a great friend to many. Being a great friend means not being afraid to tell you how he feels about something you are doing in your life that may be bad for you and has a great talent for being able to get in your face without it being personal or feeling like he is hurting you. he really cares about you and your health. He knows just how hard to motivate you and knows when you have hit the wall.
Maxx Galster, executive-coach, consultant
Who is this guy that sits before me? I will never forget the first day you came into my office. You had that look on your face. I knew that if you didn't start working on your health, you wouldn't have it for long. Since that time, you have not only brought great and wonderful clients to me, but you also brought to me nothing but love and joy – into my business and my whole family.
What you have taught me, my dear friend, is how to put others before myself. Indeed, we are greater as a whole then as individuals. Maxx, thanks for treating me as a brother and doing everything you could to continually improve my business, family, and my life. I love you so much, my dearest friend.
https://theiss.care/wp-content/uploads/2018/05/lou-ferigno-2.jpg
461
864
Brian K. Theiss, AA, CFT, MSF, FNBEFE, ISSA PAC
https://theiss.care/wp-content/uploads/2020/02/theisscare-empowering-logo-header-2-300x138.png
Brian K. Theiss, AA, CFT, MSF, FNBEFE, ISSA PAC
2018-05-09 19:46:36
2020-08-22 18:31:50
Fitness & Weight Loss Motivation – 9 Personal Stories