I Lost Inches From My Waist, Hips, and Thighs
Dear Brian,
I am genuinely ecstatic with the results you helped me achieve during my first six-week training program with you and your staff. I have lost inches from my waist, hips, and thighs, developed much more cardiovascular fitness and lost some weight as well. I feel stronger and much more confident. While I haven't yet rid myself of my life-long back problems, I now believe that I will greatly reduce my back pain over time.
That's my factual assessment. Now, for the really important stuff.
Many people have commented on my more slender appearance. I now fit comfortably in a size 6 when I struggled into 8's and usually wore 10's before. All of this has been a wonderful emotional boost after having birthed two very big baby boys.
You have such a kind and calming way about you that helps people believe in you and themselves. Your system works, even for people like me who have to accommodate their training to chronic health problems.
I have been uniformly impressed with each of your trainers. They are both knowledgeable and considerate, encouraging yet gently assertive when needed to keep me on course. They quickly earned my confidence and made me feel comfortable.
I am committed to continue my fitness regimen as a new way of life for me. You've helped me prove I can do it. I couldn't be happier and will recommend your program you to anyone who asks.
Thanks for everything. Now I can grunt with the best of them in any facility. And I do five days a week!
Sincerely,
Rachel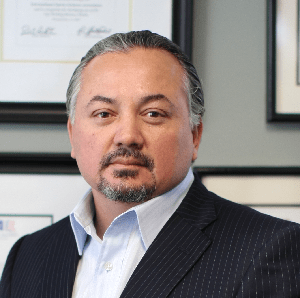 Brian K. Theiss is an innovator and thought leader in the area of performance fitness. He has been an internationally awarded Executive Health and Wellness Consultant since 1987. He has the distinction of being the very first Certified Fitness Trainer by the International Sports Science Association (ISSA).
Brian has trained numerous Fortune 500 executives, professional and elite athletes, and high-profile entertainers. When empowering life's possibilities, Brian is the go-to choice for the highest performance results.
In 2016, the ISSA again recognized Theiss, as the #1 Executive Health and Wellness Consultant among 250,000 fitness and wellness professionals in 93 countries. It is this consistent recognition of the TheissCare method that brings clients to TheissCare, LLC from around the world.
https://theiss.care/wp-content/uploads/2020/02/theisscare-empowering-logo-header-2-300x138.png
0
0
Brian K. Theiss, AA, CFT, MSF, FNBEFE, ISSA PAC
https://theiss.care/wp-content/uploads/2020/02/theisscare-empowering-logo-header-2-300x138.png
Brian K. Theiss, AA, CFT, MSF, FNBEFE, ISSA PAC
2018-05-17 20:02:33
2020-02-26 18:33:24
I Lost Inches From My Waist, Hips, and Thighs