Can Exercise Lower Blood Pressure? I'm Living Proof

Dear Brian
I want to thank you for creating TheissCare so that I could find my way there, to get my self to a healthy life style and lower my blood pressure. Since the beginning I have been so impressed with your care and concern about my health. It's been a great experience for me and so many wonderful things have happened in my life in these past weeks.
I'm No Longer on Blood Pressure Medication
First and foremost I am so grateful to not be taking blood pressure medication anymore, which I have taken for 15 years.
Its hard to believe that the first day I came to you my blood pressure was 180/97 and that was with medication and now I am no longer taking blood pressure medication. I never ever imagined that it would be possible for that to happen, but happen it did.
It is hard to describe the energy I have now and what a joy it is in my life. I play golf and walking was always a big part of the game to me. Prior to your exercise program I was so out of shape that I was considering giving up walking on the golf course, one of the very things I enjoyed about the game of golf. After this program I can easily walk 18 holes of golf and if I wanted to could walk 36 holes, I have that much energy. It is such a sense of freedom knowing I can do any physical thing I choose.
Watch the video : How exercise lowered my blood pressure
Help with the Proper Exercises to Lower My Blood Pressure
Working with a personal trainer was the best yet. You have such a great staff, always encouraging and so interested in my progress. I so much appreciated each and every one of them, with their concern and encouragement along the way. I never dreamed that I would like working with weights or working on machines but I do because the reward is so great.
I would encourage everyone with high blood pressure to take this exercise program; it will change their lives. They could look around forever but they would never find and exercise program that could compare to what you have going there.
Again, I thank you from the bottom of my heart (my healthy heart).
Sincerely,
Mary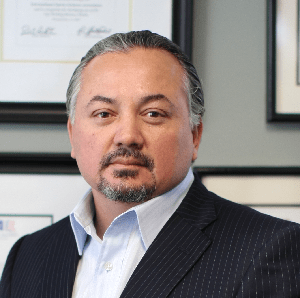 Brian K. Theiss is an innovator and thought leader in the area of performance fitness. He has been an internationally awarded Executive Health and Wellness Consultant since 1987. He has the distinction of being the very first Certified Fitness Trainer by the International Sports Science Association (ISSA).
Brian has trained numerous Fortune 500 executives, professional and elite athletes, and high-profile entertainers. When empowering life's possibilities, Brian is the go-to choice for the highest performance results.
In 2016, the ISSA again recognized Theiss, as the #1 Executive Health and Wellness Consultant among 250,000 fitness and wellness professionals in 93 countries. It is this consistent recognition of the TheissCare method that brings clients to TheissCare, LLC from around the world.
https://theiss.care/wp-content/uploads/2018/05/workout-program-letter-11.jpg
1781
1323
Brian K. Theiss, AA, CFT, MSF, FNBEFE, ISSA PAC
https://theiss.care/wp-content/uploads/2020/02/theisscare-empowering-logo-header-2-300x138.png
Brian K. Theiss, AA, CFT, MSF, FNBEFE, ISSA PAC
2018-05-03 11:00:07
2021-01-21 15:43:20
Can Exercise Lower Blood Pressure? I'm Living Proof